Loaded with more than 20 years of expericence in the transport world with all the news and telivision crews who visited and reported from Lebanon during the ugly civil war, Mr. Mohamed Maatouk decided in 1999 to establish his own company with 3 new vehicules and a set of rules and values of customer service.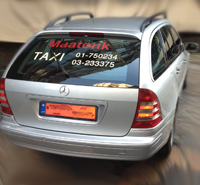 In a little bit more than a decade the company growed and flurished to become
a standard to follow.
With a fleet of vehicules of all sizes,
ranging from motorcycles for delivery to buses for group tours, without forgetting our car renting division with or without driver, limousine services for your special moments, all this with our deluxe taxi services.
With a staff of employees ready to serve you above and beyond, to make sure your experience with us is joyfull, comfortable and secure.